Our Expert Freezer Services in Austin, Texas
Not all of your freezers will be the same - depending on the size of your business and your needs, you will need different freezers. For example, reach-in freezers are great for optimizing your space and walk-in freezers are perfect for when you grow out of the reach-in freezer and you start needing more room. But they all need proper installation, maintenance and repair.
Our maintenance program puts an emphasis on continuous maintenance and service as a way to keep your freezers running properly and without needs for major repair and even bigger costs. Even the problems that seem small and insignificant like leaks or worn out door gaskets can decrease your efficiency.
We work with various types of equipment:
Reach-in Coolers and Freezers
Ice Machines
Food Prep Coolers and Freezers
Under Counter Coolers
Walk-in Coolers and Freezers
Keg and Bottle Coolers
All Commercial Refrigeration Products and Accessories
We recommend getting frequent maintenance to prevent huge problems or even having to replace your freezers completely. These cause hold ups, waste of products, not to mention the large costs of purchasing new equipment.
Our certified technicians will come when you're available and when you need them. We will never leave you with a mess that you have to deal with - we'll come in, get the job done, and make life hassle free with our 24/7 service.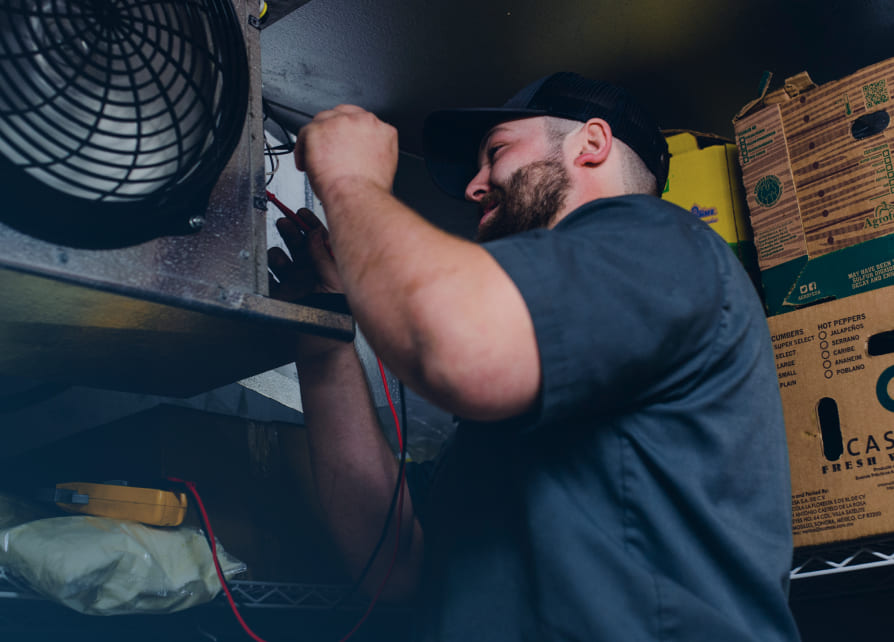 Reliable Freezer Services is Important
Various problems can cause spoiled products in your reach-in freezers, walk-in freezers or under-counter freezers. Frequent maintenance can prevent major problems, but repairs or replacement might be necessary sometimes.
The first step you should take is calling an expert repair service in Austin. We can figure out the issues and make a decision together on the best time for an appointment and what needs to be done. Some of the factors we may consider in our course of action are cost of repairs, frequency of use, age of your equipment and so on.
We believe in providing the best customer service and appliance repair service in Austin, Texas. Our goal is to help you do what's best for your business - whether it's repairing, installing a new piece of equipment or scheduling maintenance dates.
No matter what your situation is, you can rely on us. 512 Refrigeration Service will fix your equipment and provide everything that your freezer needs to work properly. We have certified experts that work swiftly and provide professional service to all businesses in need of refrigeration and freezer repair or maintenance.
Want to work with someone professional and quick? Contact us today!