Austin's Premier Commercial Walk-In Cooler & Freezer Seller
Nothing is more important to commercial food industry businesses than properly storing their food. These businesses rely heavily on adequately functioning walk-in coolers & freezers to ensure their products are always kept at food-safe standards.
512 is proud to serve Austin area businesses for all their walk-in cooler and freezer needs. Many in the commercial food industry rely on our top-of-the-line, professional freezers and walk-in coolers for sale in Austin to keep their assets secure.
Our promise to you is to provide you with first-class service. So, your facility won't have any downtime or interruptions in service and all food inspections will go smoothly.
Whether you're looking for a new keg cooler or need a new ice machine, we've got you covered.
Freezers & Walk-in Coolers for Sale in Austin
No matter the size of your facility, we've got what you need.
The types of freezers and walk-in coolers for sale in Austin come in all different shapes and sizes. They fit every refrigeration need for commercial food industry businesses. You'll need different types of refrigerators based on individual needs.
512 Refrigeration offers professional, high-quality refrigeration equipment for commercial food industry businesses such as:
Ice Machines
Reach-in Coolers and Freezers
Freezers, and walk-in coolers
Food prep coolers and freezers
Keg and bottle coolers
Under-counter coolers
Depending on your needs, you'll need to have an ice machine that is separate from your main walk-in freezer. Depending on the size of your business, you may need more than one of each type of freezer. You can consider installing different types of refrigerators to expand the offers available at your location as well.
If you're looking for a way to have more room in your store, consider adding a walk-in freezer or reach-in freezer. If you're having trouble deciding, just give us a call, and we'd be happy to help you pick out the best option for you. We'll even walk you through any questions you may have. At 512, businesses and business owners are always our priority. So count on us for all of your walk-in cooler and freezer requirements in Austin.
Our technicians are always available 24/7, so whatever you need replaced or installed, we've got it covered. Our technicians specialize in all refrigeration equipment. So, rest assured that you're getting the best service in the business from people who are passionate about doing good work right the first time.
We will also provide you with the knowledge you need to properly maintain your new equipment. This way, upkeep will be a breeze, and you can prevent possible costly repairs down the line.
Contact Us!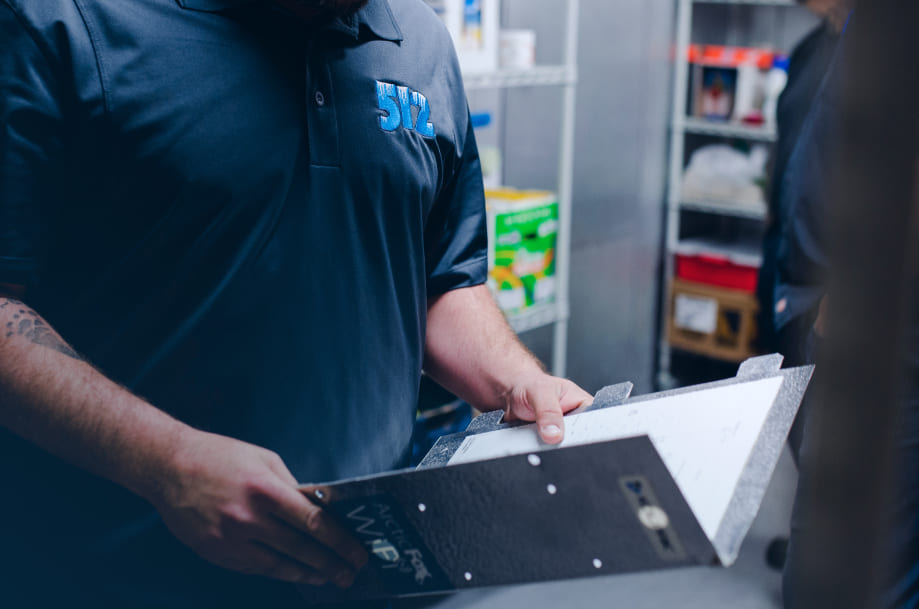 Freezers and Walk-in Coolers for Sale in Austin from Industry Experts
For commercial businesses in the food industry, the freezers you buy are one of the most important assets you can have. Make sure you invest in the best the refrigeration industry has to offer so you don't experience any problems in the future.
At 512, we're the resource you have to call. We are readily available to provide you with top-tier refrigeration equipment for any and all of your freezer and walk-in cooler needs. We know how vital it is to keep your food products and other assets at the correct food-safe temperatures. It's always our top priority to keep your equipment and facility running with no interruptions.
The last thing any business needs is a bad safety inspection or wasted costs on food products due to unsafe temperatures. With our professional freezers and walk-in coolers, you'll never have to worry about inconveniences.
We know you need to rely on your refrigeration equipment for your business. That's why we're happy to be a reliable source of the exact equipment you require.
We'll always make sure you know the right upkeep for your equipment, and whatever questions you have, we'll be here to answer you. All of our certified and fully trained refrigeration technicians are experienced with popular major brands such as:
Traulsen
Maxx
Kairak
Continental
Beverage-Air
Kolpak
And more!
So reach out to one of our friendly professionals. We'll get the right equipment to your location quickly and install it correctly and efficiently with minimal downtime for your business.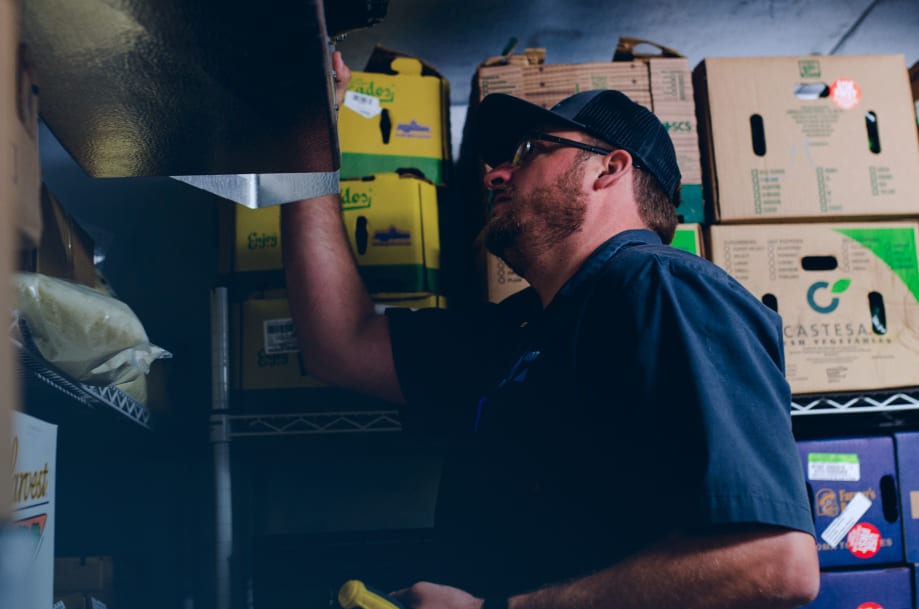 Our Commitment To You
At 512, we're all about refrigeration. We have the best top-of-the-line equipment you require to run your business with no downtime. Whether it's brand new under-counter coolers, new freezers, or walk-in coolers, we provide the best.
We know how important your business is to you, and it's just as important to us to ensure your facility always operates smoothly. We pride ourselves in our excellent service and our years of providing professional refrigeration systems to businesses in Austin and surrounding areas.
Whenever you require new walk-in coolers or freezers of any type, we'd be honored to help you pick the best one for your business. We'll help install your new freezers or coolers and will always be here for any possible future maintenance.
Rely on us for professional, reliable, and fast service from our friendly refrigeration experts.
Call Us Today
512 Refrigeration Proudly Serves: