Commercial refrigeration is one of the essential parts of many businesses. Whenever preserving perishables, a commercial refrigeration system comes in handy.
From creating stunning and attractive displays to caring for inventory preservation, a lot goes on in the commercial refrigerator market. If you are new to the segment and need a good overview of the possibilities of these systems, you are in the right place.
We will cover the various uses of commercial refrigeration, how refrigeration works, and the multiple industries that use these systems the most. We will also look at the different styles of refrigerators, such as display cases, undercounter refrigerators, glass doors, solid doors, and more.
So if these are things you want to know about, keep reading.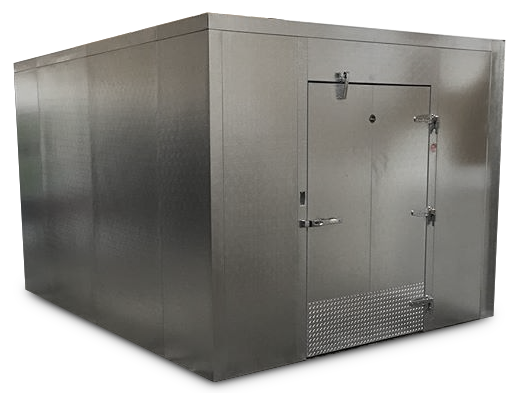 Commercial Refrigeration System Uses
A commercial refrigeration system is a refrigerator for business needs. There are various kinds of commercial refrigerators, and the complete classification is known as commercial refrigeration.
Businesses have different needs than residential refrigerators and these units have their uses in high-demand situations. The doors will see a lot of activity, and the storage will always be at full capacity in most cases.
This places many additional demands on the system that a domestic refrigeration unit would never have to face. So commercial refrigeration systems, such as commercial freezers, are designed to be used in business environments such as a commercial kitchen.
The exteriors and interiors are both designed with high usage in mind. They usually have a lot of stainless steel surfaces for frequent and easy cleaning. The machinery is generally of a much higher capacity. It can steadily continue to operate at high loads.
What Industries Use Commercial Refrigeration
The first industry that everyone thinks of when everyone thinks of commercial refrigerators is food and beverages. This is with good reason. Since food and drink are the most common perishable commercial goods, this is where commercial refrigerators shine.
Within this massive industry, we can look at many specialized use cases. You might find several different kinds of commercial refrigerators or freezers in the restaurant business. There is a need for freezing large quantities of food that is otherwise fast perishing. There is also a need for moderate cooling of regular use items such as vegetables to keep them fresh longer. Smaller freezers store smaller perishable goods that can only be reserved when frozen.
A refrigerated display case often showcases various desserts in the customer-facing area. There will be an undercounter refrigerator for storing various ingredients if there is a bar. Both the kitchen and the bar would also need an ice maker.
Many shops and other retail stores are the most common users of the popular glass door beverage refrigerator. Almost everyone sees these refrigerators on a daily basis, no matter where they are.
But the food and beverages industry is not the only commercial setting where commercial refrigerators are popular.
Florists
are another industry that frequently uses commercial refrigeration systems. Flowers often last much longer and stay fresher when placed inside specially designed refrigerated display cases.
Another common use for commercial refrigeration is transport refrigeration. Cold transports are often used within the city limits and often over long distances to transport perishable goods. Food exporters are the highest users of these services.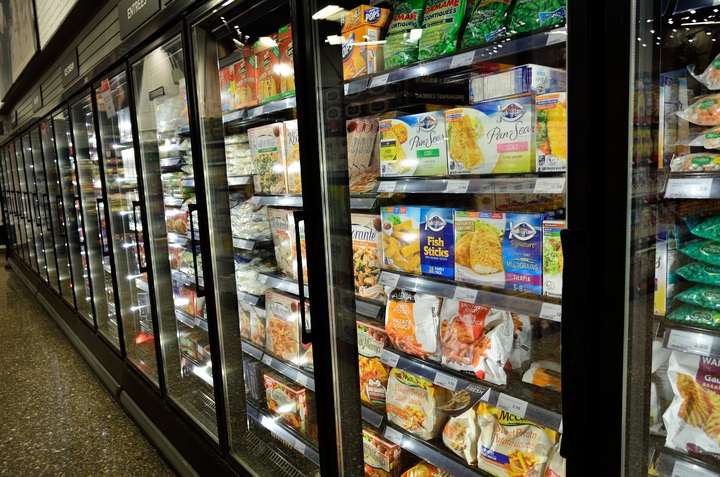 How Does Commercial Refrigeration Work?
Commercial refrigerators can withstand hard commercial settings and high-demand use. They're also as energy-efficient as possible to keep expenditures and overheads low for the business. Special display-oriented refrigerators like bottle coolers run constantly and maintain an ideal beverage temperature.
Display units such as that and others found at
bakeries
and delis also feature beautiful aesthetic designs with internally lit areas to make the items inside look attractive and pleasing. Thus it serves the dual purpose of preserving the food and displaying it effectively.
Most of these units are glass-fronted and have the refrigeration unit at the bottom. Similarly, the under-counter refrigerator has a purpose-oriented design, which is compact and fits into small, cramped spaces. This is the opposite end of the display cases and reassigned to take as little space as possible.
Powerful compressors and intelligent digital controllers are the main aspects of a commercial refrigeration unit. This combines with heavy-duty industrial construction and easy-to-maintain design. So food units are made of stainless steel to make them easier to clean. Flower units are designed with ideal temperature and humidity in mind to preserve delicate botanicals.
What Are Examples of Commercial Refrigerators?
Examples of commercial refrigerators also include specialty stores like cheesemakers, bakers, juice vendors, and ice-cream sellers. They all need specially designed units that are tuned to fit their needs. These are good examples of how versatile the designs can be.
Transportation refrigeration is another excellent example of high-quality engineering.
What Are the Benefits of Using a Commercial Refrigerator
A commercial refrigerator will last you a very long time. It will withstand high-demand areas such as a commercial kitchen or a busy deli. If you are working with any kind of food prep, this is a must for you.
It is also your best choice if you are looking for energy-efficient options to lower your energy bills and make you more environmentally friendly.

What Is the Cost of a Commercial Refrigerator?
Commercial refrigerators are available in various capacities, materials, and designs. Thus the cost also varies very widely. It usually depends on two things — the capacity and the energy consumption.
Larger capacity refrigerators tend to be much more expensive than smaller ones. And those that are more energy efficient also tend to be that much more expensive.
Display cases with a lot of volume and specially made glass can be very reasonably priced compared to a commercial kitchen refrigerator. This is because of their differences in design.
Complex systems with different facilities and options are always much more expensive. They have complex parts and costly engineering. This is where size and capacity become secondary factors to pricing.
What is the Capacity of a Commercial Refrigerator?
Commercial refrigerators can be as small as the space below a counter to big enough to walk into and everything in between. It all depends on the need of the business. Commercial refrigerators are designed to fit the need of the business.
No matter the use case, you are most likely to find a design that perfectly suits your needs. There is also the option to get one customized, especially for your unique needs. You can decide the ideal temperature capacity and materials to fit your needs perfectly.
Commercial refrigerators are also very easy to service because dedicated companies specialize in repairing and maintaining these machines. So you can choose freely and without concern for long-term use in your business.
Don't want to do It yourself?